Advertise With Us
Publications:
- The Upper Arlington Quarterly Magazine
- The Tri-Village Quarterly Magazine
Published By:
PAULA M. SERRA
614/457-4415
paulaqmc@aol.com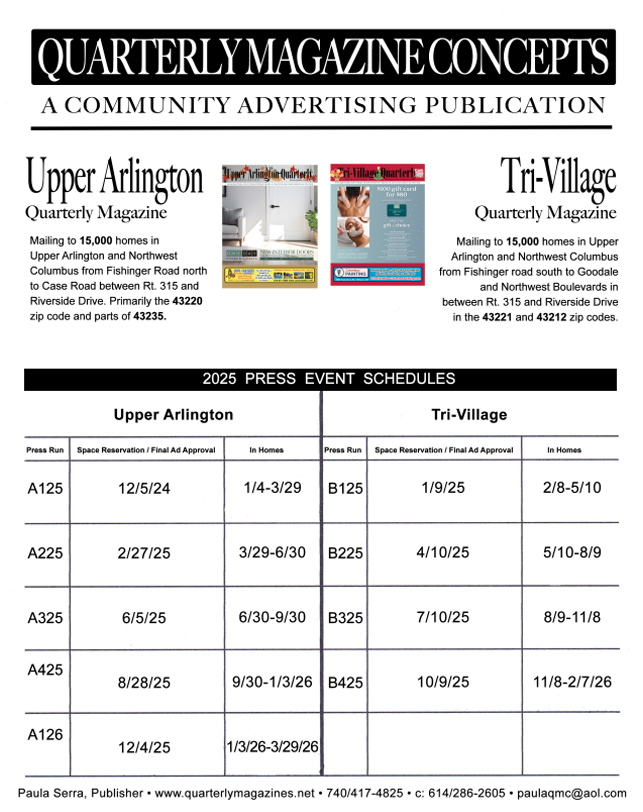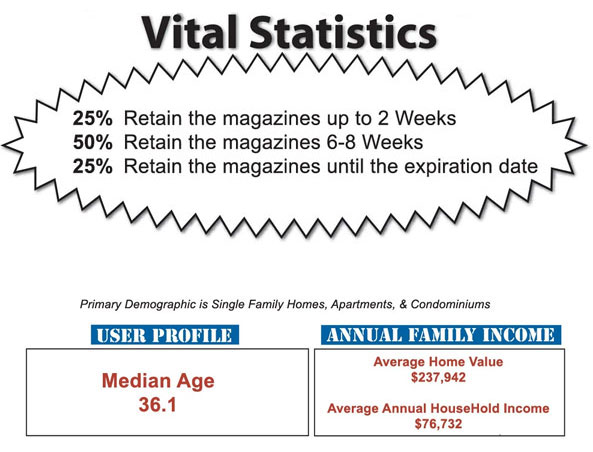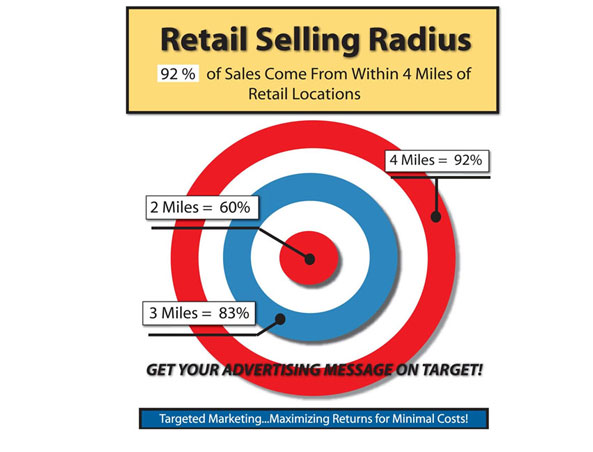 The Following is a list of some prime categories that have been very successful in advertising in the Quarterly Magazines.
Business Owners! Customers are looking for your Ad!
Beauty & Health
Fitness Centers
Hair Cutting
Hair Products
Electrolysis
Nail/Manicures
Skin Care
Tanning
Weight Loss Centers
Marital Arts
Nutrition Products
Sporting Goods
Automotive
Oil & Lube
Tune-Up
Brakes
Heating and Air Conditioning
Radiator
General Repair
Car Wash
Detailing
Transmission
Auto Parts
Car Sales
Home Services
Carpet Cleaning
Maid
Lawn & Landscape
Chimney Sweep
Painting
Heat/Air
Home Improvement
Plumbing
TV/VCR Repair
Tree Service
Window Cleaner
Food
American
Baker
Bagels
Asian
Fast Food
Ice Cream, Yogurt
Sub Shops
Pizza
Italian
Steak House
Mexican
Indian
Professional
Dentist or MD
Optometrist
Chiropractor
Optician
Orthodontist
Pharmacy
Podiatrist
Veterinarian
Lawyer
Realtor
Mortgage Company
Specialty
Dry Cleaning
Jewelry
Mailbox Rental
Pet Grooming
Photo Processing
Book Store
Gold
Video Rentals
Picture Framing
Hardware
Gifts & Cards
Whether your advertising message is conventional or a coupon, place it with the Quarterly Magazines where it will be seen and responded to! Hurry, space is limited.